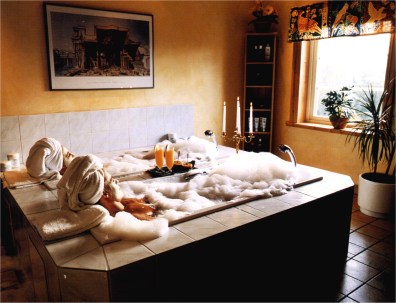 Feel House offers healthy temptations for body and soul!
Our large hydro facility includes a jacuzzi, sauna, solarium and swimming pool. Not to mention the gym, shop, massage, aroma therapy, facials and much more besides. Janet and Anders look forward to taking care of you!

Feel House mit gesunden Versuchungen für Körper und Seele!
Unser großes Badezentrum mit u. a. Whirlpol, Sauna, Solarium und Bad. Fitness-Raum, Shop, Massage, Aromatherapie, Gesichtspflege usw. Janet und Anders freuen sich auf Ihren Besuch!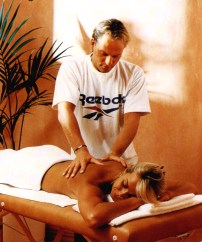 Feel House med sunda frestelser för kropp och själ!
Var stora badanläggning med bl a bubbelpool, bastu, solarium, bad. Gym, butik, massage, aromaterapi, ansiktsbehandling, m m. Janet och Anders välkomnar dig!