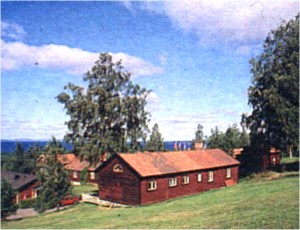 Hotel Dalecarlia is situated in the heart of Dalarna, high on a hill with a view of Lake Siljan. This is a district with genuine cultural traditions and interesting sights around every corner. The natural surroundings are magnificent with breathtaking, beautiful scenery all year round.
We want you to enjoy every moment of your stay - no matter whether you are on your honeymoon or attending a conference. At Dalecarlia, you can always be sure that you will be treated like a guest of honour!

Hotel Dalecarlia liegt im Herzen der Landschaft Dalarna, oben auf einem Hügel mit Aussicht über den Siljan-See. Die Region ist eine Kulturlandschaft mit einer Fülle von Sehenswürdigkeiten. Dalarna bietet eine großartige Natur und herrliche Erlebnisse das ganze Jahr hindurch.
Wir möchten, daß Sie hier Ihren Aufenthalt rund um die Uhr genießen - unabhängig, ob Sie auf der Hochzeitsreise sind oder eine Konferenz veranstalten. Im Hotel Dalecarlia können Sie sich darauf verlassen, jederzeit als Ehrengast betreut zu werden!

Hotel Dalecarlia ligger i hjärtat av Dalarna, högt uppe pa en kulle med utsikt över Siljan. Det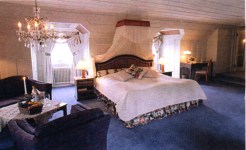 är en genuin kulturbygd med sevärdheter efter varje vägkrök, och en storslagen natur som bjuder pa skönhetsupplevelser alla arstider.
Hotel Dalecarlia är bade ett uppskattat turisthotell och ett hart uppbokat konferenshotell. Vi vill att du ska njuta av din vistelse dygnet runt - antingen du är här pa bröllopsresa eller konferens. Pa Dalecarlia kan du vara säker pa att alltid bli behandlad som en hedersgäst!


The atmosphere at Hotel Dalecarlia is a mixture of enjoyable and authentic folklore and 21st century efficiency.

Die Atmosphäre im Hotel Dalecarlia ist eine Mischung ursprünglicher Folklore und effektivem 20. Jahrhundert.

Atmosfären pa Hotel Dalecarlia är en blandning av trivsam genuin folklore och effektivt 2000-tal.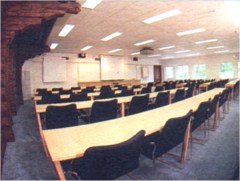 Effective conferences at Hotel Dalecarlia!
We dan help you create a combination of wok and re-creation. Having fun also helps people to develop! A feast with Gustaf Wasa is the perfect evening entertainment!
Our conference facilities can accommodate 8 - 160 guests and have their own ISDN connection and Internet subscription.

Effektive Konferenz im Hotel Dalecarlia!
Wir helfen Ihnen, Arbeit und Freizeit verschmelzen zu lassen. Was Freude macht, fördert jede Entwicklung! Die Vorstellungen mit dem Gustaf Wasa-Ensemble bilden den perfekten abendlichen Rahmen!
Unsere 10 Konferenzräume bieten 8 - 160 Gästen Platz. Eigener ISDN- und Internet-Anschluß.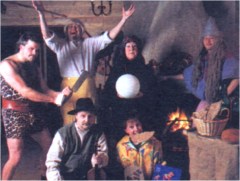 Effektiv konferens pa Hotel Dalecarlia!
Vi hjälper dig att sätta samman en helhet av arbete och fritid. Att ha roligt är ocksa utvecklande! Gille med Gustaf Wasa är perfekt kvällsunderhallning!
Vara 10 konferenslokaler har plats för 8 - 160 gäster, egen ISDN-anslutning och Internetabonnemang.
Never a dull moment all year round at hotel Dalecarlia!
We have a full program every weekend! Dancing to live music, gourmet suppers and Feel House Activities to delight body and soul. Plan a weekend with someone you would like to surprise!

Das ganze Jahr ist Saison im Hotel Dalecarlia!
Jedes Wochenende ist bei uns volles Programm! Tanz zu Orchesterklängen, Gourmet-Restaurant und Feel House-Aktivitäten für Körper und Seele. Planen Sie ein Wochende mit jemand, dem Sie eine schöne Überraschung gönnen.

Hela aret är händelserikt pa Hotel Dalecarlia!
Vi har fullt program varenda helg! Dans till levande musik, gourmetmiddag och Feel House Aktiviteter för kropp och själ. Planera in en weekend med nagon du unnar en trevlig överraskning. Vi skickar gärna var programfolder!